Ocala VoltMasters: Top-Rated Local Electricians in Ocala, FL
At Ocala VoltMasters, we specialize in a comprehensive range of electrical services, ensuring the safety, convenience, and energy efficiency of your home or business. From circuit breaker panel upgrades to smart home automation, our team of licensed electricians is here to serve you.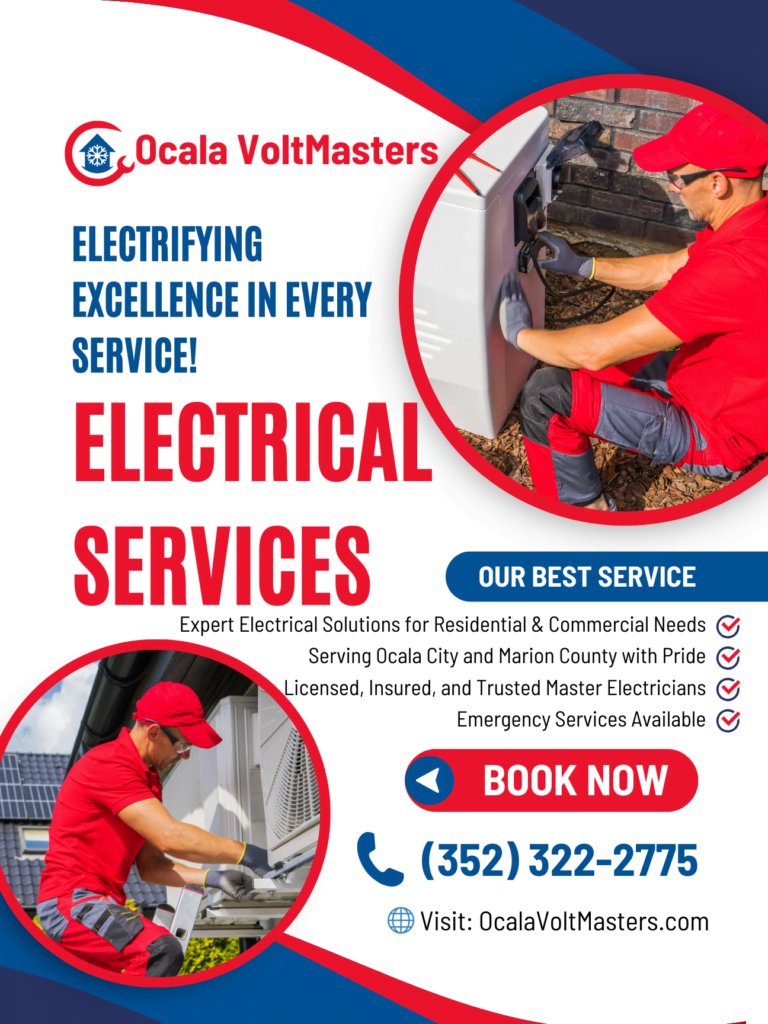 Electrical Services Offered at Ocala VoltMasters
Ensure the heart of your home's electrical system functions flawlessly with our expert panel installation and repair services. Serving Ocala and Marion County, our licensed electricians diagnose issues, upgrade outdated panels, and ensure safe power distribution. Experience uninterrupted power, enhanced safety, and optimal efficiency with Ocala VoltMasters' top-tier solutions.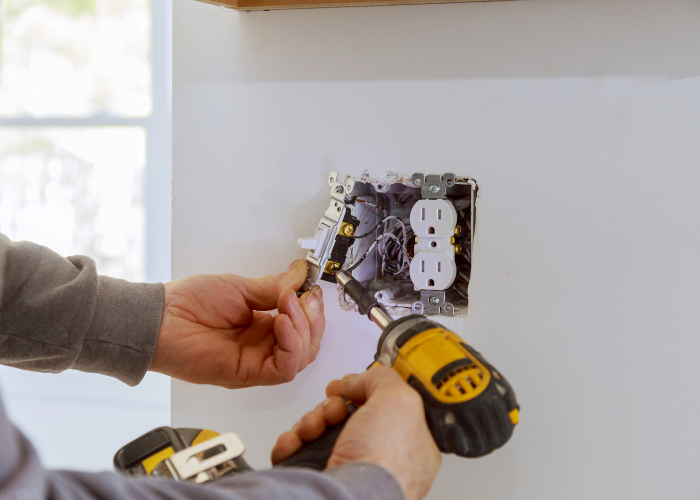 Elevate your home's convenience and safety with our switch and outlet services in Ocala. Whether it's a flickering light switch or a malfunctioning outlet, our team ensures swift repairs and installations. Enhance your living spaces with modern, energy-efficient switches and outlets, professionally installed for long-lasting performance. Trust Ocala VoltMasters for impeccable service.
Electrical Services in Ocala, FL: We're a Team of Expert Electricians for Home and Business Electrical Needs.
With over 20 years of experience in the electrical industry in Ocala, Florida, our team of skilled professionals is dedicated to assisting you with all your electrical needs. Whether you're looking for energy-efficient solutions or emergency electrical repairs, we ensure top-notch service at competitive prices.
Advantages of Choosing Ocala VoltMasters for Your Electrical Needs
Need an Electrician in Ocala, FL?
From emergency electrical issues to planned upgrades, we're just a call away.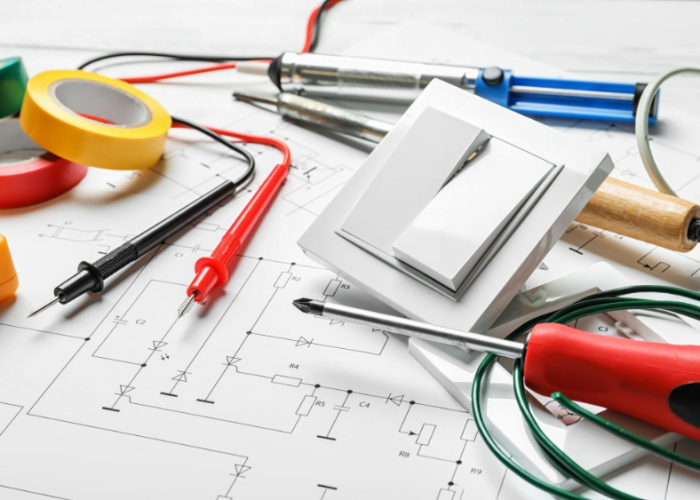 Stay informed with our engaging blog! Discover insights into the electrical industry, DIY electrical tips, and updates on the latest electrical technologies. Our experts at Ocala VoltMasters share valuable content to help you make informed decisions and ensure the safety of your electrical systems.
Check out Ocala VoltMaster's latest article
The Future of Green Energy Solutions in Ocala, FL
Discover the importance of green energy solutions and their contribution to a sustainable future. Learn how Ocala VoltMasters is leading the way in providing eco-friendly electrical services.
Listen to Our Latest Featured Podcast
Show Notes:
Host: Paul Abernathy, CEO and Founder of Electrical Code Academy, Inc.
Paul addresses queries from the "Let's Ask Paul Portal" on PaulAbernathy.com.
Main Topic: Sizing of branch circuits for storage-type water heaters (up to 120 gallons).

Detailed discussion on calculating minimum and maximum overcurrent protection.
Insight into conductor sizing for these water heaters.