Ocala VoltMasters: Top-rated Electrical Services in Ocala, FL
If you are looking for reliable and affordable electrical installation and repair services in Ocala and Marion County, FL, you have come to the right place. Ocala VoltMasters is your one-stop shop for all your electrical needs. Whether you need a new switch, outlet, panel, lighting, fan, wiring, or hookup, we can handle it. We have the skills, experience, and equipment to provide you with the highest quality of service and satisfaction.
Installation and Repair
In the heart of Ocala, Florida, stands a beacon of electrical proficiency and dedication. At Ocala VoltMasters, we are committed to delivering a wide spectrum of top-notch electrical services tailored to meet the diverse needs of our community. Whether it's a minor repair or a major installation, our team of seasoned electricians ensures that every task is executed with precision, safety, and utmost professionalism.
Comprehensive Electrical Services in Ocala, FL
Electrical Services in Ocala and Marion County, FL
Our team at Ocala VoltMasters can wire or rewire your home or business to meet your electrical needs and comply with safety codes. We can also troubleshoot and fix any wiring issues or faults that may cause power outages, sparks, fires, or shocks. We have the skills, experience, and equipment to handle any type of wiring project, such as:
New Construction Wiring: Ocala VoltMasters can install the wiring system for your new home or business from scratch.
Remodeling Wiring: Ocala VoltMasters can rewire your existing home or business to accommodate your remodeling plans. We can also upgrade your wiring system to make it more efficient and modern.
Appliance and Device Wiring: Ocala VoltMasters can wire or rewire your appliances and devices, such as washers, dryers, refrigerators, ovens, microwaves, TVs, computers, and more. We can also install dedicated circuits and outlets for them.
Ocala VoltMasters offers a wide range of custom lighting services, including:
Recessed Lighting: Add elegance and sophistication to any room with recessed lighting that blends seamlessly with your ceiling.
Landscape Lighting: Illuminate your outdoor spaces with landscape lighting that showcases your property and provides security and safety.
Accent Lighting: Highlight your favorite features and artworks with accent lighting that adds drama and flair to your space.
LED Lighting: Save energy and money with LED lighting that lasts longer and consumes less electricity than traditional bulbs.
Whether you need custom lighting for your kitchen, bathroom, living room, bedroom, office, or any other area, Ocala VoltMasters can handle it. We have the skills, experience, and equipment to install, repair, and maintain any type of custom lighting system.
Your electrical panel is the heart of your electrical system. It distributes power to all your appliances and devices, protects your home from overloads and short circuits, and allows you to switch off or reset your circuits. If you have an old or outdated electrical panel, you may experience frequent power outages, flickering lights, tripped breakers, or burning smells. These are signs that you need a new electrical panel installation or repair in Ocala and Marion County, FL. Ocala VoltMasters can upgrade your electrical panel to meet your current and future electrical needs. We can install new breakers, fuses, wires, meters, and surge protectors to ensure your safety and efficiency. We can also repair any damages or defects in your electrical panel to restore its functionality.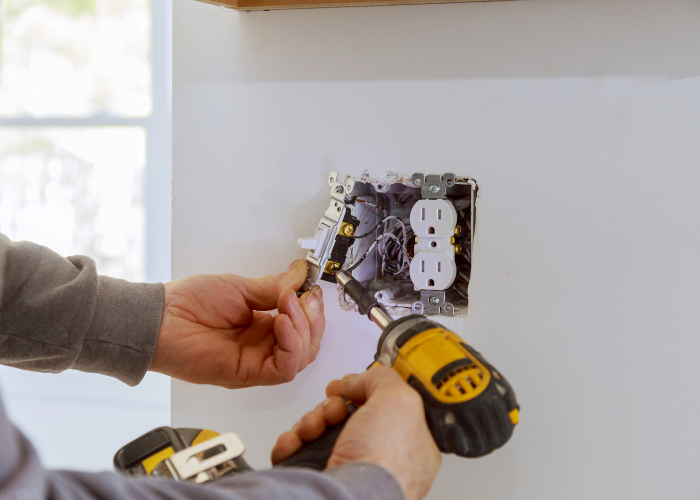 In the heart of Ocala, our dedicated team at Ocala VoltMasters provides premier switch and outlet repair and installation services tailored to meet the unique needs of every household. Understanding the pivotal role that functional switches and outlets play in ensuring a home's safety and convenience, we prioritize precision and reliability in every project. From replacing outdated switches to installing modern, energy-efficient outlets, our expert electricians are equipped with the knowledge and tools to deliver seamless solutions. Beyond mere installations, we're committed to educating homeowners on the benefits of timely repairs, preventing potential hazards, and promoting efficient energy use. Choose Ocala VoltMasters for a blend of quality, safety, and unmatched expertise in all your switch and outlet needs.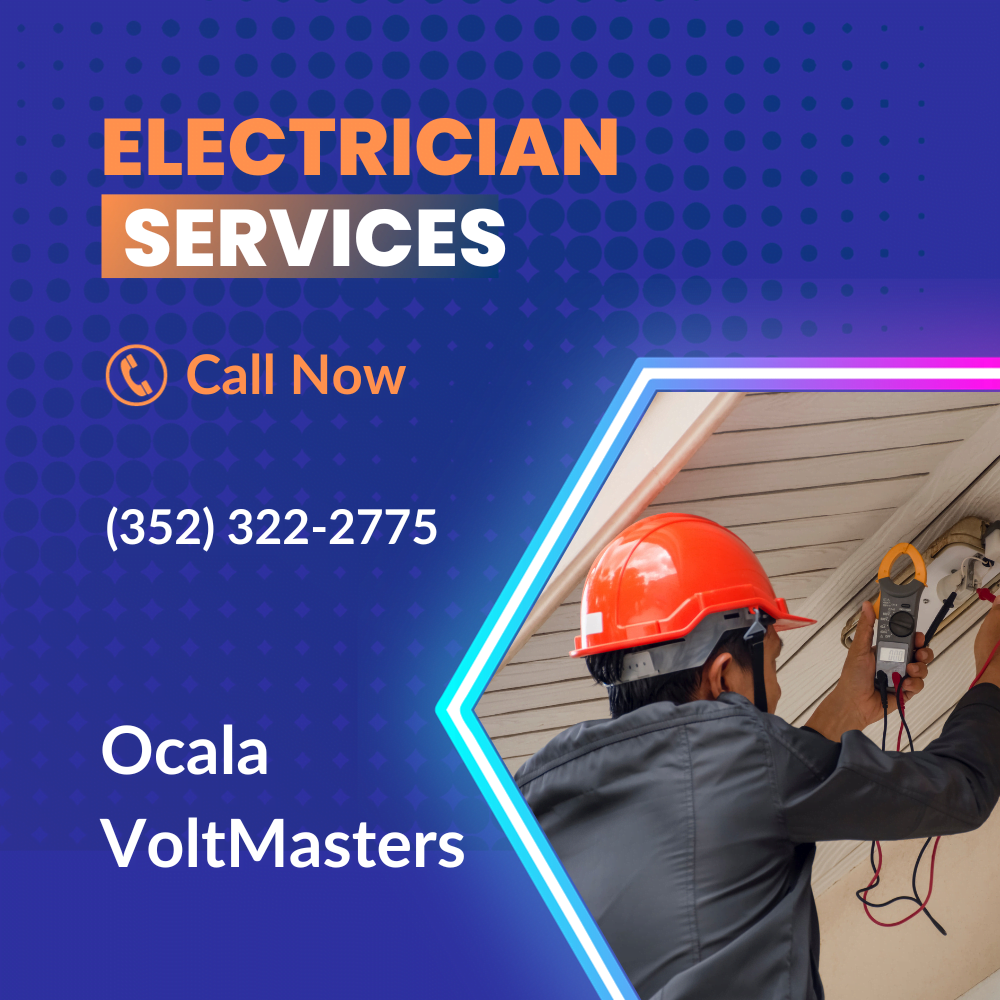 We're here to help! Call Us Today!
Why Choose Ocala VoltMasters for Electrical Installation and Repair in Ocala?
Our team of electricians is not only licensed and insured but also brings years of hands-on experience to the table. This ensures that every project we undertake is completed to the highest standards of safety and quality.
Comprehensive Service Range
From home theater setups to recessed lighting, from electrical panel upgrades to EV charging stations, we offer a wide range of services to cater to all your electrical needs. This means you don't have to look elsewhere; we've got you covered.
Customer-Centric Approach
At Ocala VoltMasters, the customer is at the heart of everything we do. We take the time to understand your requirements and tailor our services to meet and exceed your expectations. Our goal is to ensure your complete satisfaction with every project.
Electrical work can be hazardous if not done correctly. We prioritize your safety above all else. Our team follows strict safety protocols and uses the latest tools and equipment to ensure every job is done safely.
Local Presence in Ocala and Marion County
Being a local business, we understand the unique electrical needs and challenges of the Ocala and Marion County community. This local expertise, combined with our commitment to excellence, makes us the go-to choice for all electrical services in the region.
Quality doesn't always have to come at a premium. We offer competitive pricing for all our services without compromising on the quality of work. Plus, with our free estimates, you can be sure of no hidden charges.